IBM Security Systems /ISS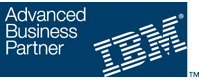 IBM Security is a dedicated division within IBM, focused on security, delivering top technolgy to cover security aspects for Infrastructure, Data, People, Applications, Inteligence and Governance. IBM Security technologies and products rank as market leaders in at least 9 out of 11 major security technologies, according to independent analists such as Gartner or Forester.

IBM aquired Internet Security Systems (ISS) in 2006, a company that was founded in 1994, with it's headquarters in Atlanta California.
ISS was recognized as an industry leader in preemptive enterprise security, providing thousands of customers with leading-edge, innovative and effective security products, services and intelligence.
The performance of ISS products and solutions relies on the strong knowledge base provided and documented constantly by X-Force, one of the world's leading security research teams.

Best Internet Security | BISS is the first Internet Security Systems (ISS) partner in Romania, since the year 2001, achieving a level of expertise that alowed us to become an ISS Platinum Solutions Partner .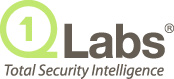 In 2012, IBM Security completed the aquisition of another core technology for BISS, by aquiring Q1 Labs, the leader of SIEM and Security Intelligence solutions.
Founded in 2001, headquartered in Waltham, Mass., U.S.A, Q1 Labs was a global provider of high-value, cost-effective, risk management, security information and event management (SIEM) and log management products.
Q1 Labs solutions provide users with crucial visibility into what is occurring with their networks, data centers, and applications to better protect IT assets and meet regulatory requirements.
Q1 Labs's flagship product is QRadar which provides effective log management, threat management and network security information correlation.
It actually integrates previously disparate functions - including log management, risk management, network behavior analytics, and security event management - into a total security intelligence solution.
Currently, BISS is an IBM Advanced Business Partner for security solutions, provided by IBM today through it's integrated range of products, under the IBM Security Division.

http://www.ibm.com/security