Symantec
Founded in 1982,
with headquarters in Cupertino, California, Symantec Corporation is one of the leaders of the IT security market worldwide, with a broad offering of solutions towards companies and organizations of any size.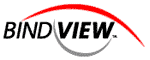 Best Internet Security (BISS) has become a Symantec Partner in 2006, once with the aquisition of BindView Corporation, a company that BISS partenered with back in 2003, for it's leading technology and solutions dedicated to security management and Compliance, solutions rebranded by Symantec in today's Control Compliance Suite.
Another important BISS partner - PGP - was aquired by Symantec in 2010 for it's leading technologies dedicated to email and data encryption for Enterprise Data Protection.
BISS continues to carry and support the above mentioned solutions, together with other Symantec product lines as: Endpoint Protection, Norton, Veritas, Backup Exec etc.
http://www.symantec.com