Our Values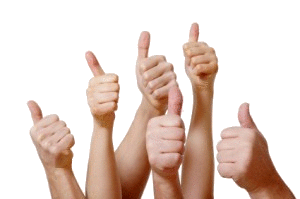 As an organization, our core values are driven by a desire to constantly improve our knowledge, achieve excellence, operate with the highest standards of integrity, expand access to our solutions and employ an experienced and skilled workforce that values collaboration.
DEDICATION...
At BISS, we consider IT Security as a full time job, that we dedicate our efforts, talent and constant training
We are developing and retaining the best people for our business, challenging them, demonstrating a "can-do" attitude and fostering a collaborative and mutually supportive environment.
TRUST…
We respect and thoroughly protect the legitimate interests of our clients and partners.
We are responsible to our customers, to our employees, that the work carried out by us is correct and ethics, any decision being taken in that spirit.
Being ethically unyielding and honest and inspiring trust by saying what we mean, matching our behaviors to our words and taking responsibility for our actions
PROFESSIONALISM…
Decisions within the company are guided by moral and professional principles. We are responsible and we respect every time our (promises), using the time efficiently.
In discharging our responsibilities, we do not take professional or ethical shortcuts. Our interactions with all third parties must be transparent and reflect the high standards we profess.
For us, the customer and his needs come first, being treated as we would like us to be treated – with high professionalism and dedication. We try to pleasantly surprise our customers by anticipating their needs. We know that each customer has specific characteristics so we choose to use customized approaches
Enabling clients to become high-performance businesses and creating long-term relationships by being responsive and relevant and by consistently delivering value.
CONFIDENTIALITY…
We protect any information of our customers and partners that may reside with us.
We work under tailored NDAs with all the parties involved in our projects.
INNOVATION...
We strive to identify the most critical needs of consumers and customers, and through continuous innovation we challenge ourselves to meet those needs.
We have a proactive approach towards protecting our clients assets, by fully supporting the preemptive security concept with the technologies and products that we carry.
Our passion for innovation is based on a desire we have to achieve our goals, to find courage and make the leap into the future through innovation in technology, ways of working and through understanding the world around us.
Principles
Standards
Dficia deserunt mollitia animi idom
Dficia deserunt mollitia animi, id estom Nam libero temre, cum soluta nobis omis.
Dficia deserunt mollitia animi idom
Dficia deserunt mollitia animi, id estom Nam libero temre, cum soluta nobis omis.
Advantages
Why choose BISS
BISS sets itself apart from other IT companies who just sell boxes to secure your data, network, systems, or business.