ISO Certificates
Established Management System for Information Security and Quality, internationally certified for ISO 9001:2008 and ISO 27001:2013 .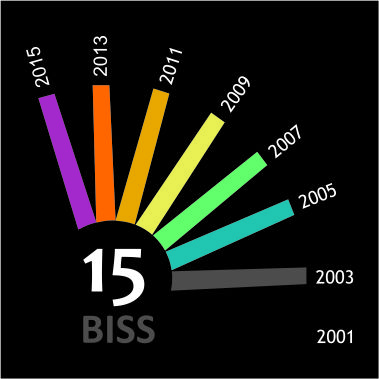 Welcome!
Founded in 2001 in Bucharest, Romania,
Best Internet Security | BISS is a security dedicated company, focused on providing towards Romanian organizations of all types and sizes, strong solutions to manage risk, meet compliance requirements, and maximize operational efficiency.
As proof to our concern for the quality and trustworthiness of our solutions and services, we hold the UKAS ISO 9001:2008 and ISO 27001:2013 certifications.
In 15 years we grew from being a pioneer in a highly specialized IT niche, to be a trusted information security integrator for Romanian customers in a wide range of sectors as: banking, industry, public, military, utilities, telco and education.
Our breadth of offerings, security knowledge and experience, makes us a trusted provider of information security solutions that combine technology, services, support, and training.
Our approach is proactive, we aim to deliver protection through our solutions and we strongly support the concept of preemptive security, offering layered, indepth protection, network-server-desktop / user, to our customers and partners.
Highlights
BISS @ RO ITSEC Forum 2011
BISS was part of the Romanian IT&C Security Forum, held on October 11 th 2011 at Crowne Plaza Hotel in Bucharest, organized by...
News 3
Nulla rhoncus velit non mi rutrum vitae mollis enim vehicula. Sed ultricies libero a sapien ultrices sagittis. Sed sodales, massa ut...
More news
Features
Audit
Overview At BISS, by audit, we understand the security assessment of IT...
Borderware Firewall Server
repudiandae sint et moles mam libero temp cum soluta nobiest eligendi mnis volum
Symantec NetProwler
NetProwler beneficiaza de actualizari automate oferite de Symantec LiveUpdate.
IT Security
IT Security is our field of excellence. Information confidentiality, integrity and availability, data protection and security compliance represent our daily focus. We specialize in system and network security; security consulting, security design, security solutions deployment, security support, or security training and professional services as security audits, security assessments, pentesting. We have the security knowlegde and expertise, rely on strong partnerships and constant training to deliver the visibility and protection our customers and partners need.